Cultural Committee
Committee Members
Dominic Polchies, born July 28, 1956. Son of Dominador S. Caparaz and Janet Polchies. Dominic is currently the Chairman of the Cultural Committee. He holds a BA in Theology with a pastoral emphasis.
Dominic is also a master carver and is accomplished in a variety of other artistic disciplines. Dominic also is a drum maker and has been building powwow drums, hand drums, and also water drums for many years. For the past 25 years Dominic is the lead singer for Alamoosic Lake Singers which travels around Indian Country singing at gatherings and powwows. He is also the lead drummer for Spirit Of The Dawn. Spirit Of The Dawn is known more for singing the Penobscot traditional songs. He is currently working on putting the Penobscot language into new songs. He has also worked with several tribes on educating non-native communities to our customs and practices. When at home (Penobscot Nation), Dominic is always looking for opportunities to strengthen the cultural practices of his people. Dominic loves to hunt, fish, canoe, and spend as much time as he could in the wilderness and at camp.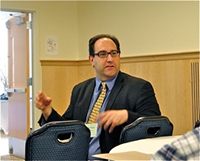 Darren J. Ranco is an Associate Professor of Anthropology and Chair of Native American Programs at the University of Maine.  He has a Masters of Studies in Environmental Law from Vermont Law School and a PhD in Social Anthropology from Harvard University.  Dr. Ranco's research focuses on Wabanaki protection of cultural and natural resources.  He teaches classes on indigenous intellectual property rights, research ethics, environmental justice and tribal governance. The son of Nelson Newell Ranco and May Ranco, he grew up in Orono and currently resides in Hampden.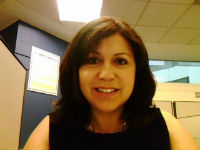 Charlene Virgilio, an IBM employee since 1981 and a Tribal Council woman since 2012, has been a member of the Cultural department since 2013. Within IBM, Charlene has been an active leader and executive sponsor for multiple Native American and Working Mother Diversity programs. She, along with Native American IBM employees, developed Native leadership programs and worked to recruit Native graduates to work for IBM. She also has dedicated her time and leadership towards several IBM sponsored events that helped help Native families become comfortable with technology and to stimulate Native youth interest in STEM disciplines. As a PIN committee member, she has participated in the Language Immersion camp and volunteered for multiple cultural events to support the cultural preservation of our tribe. In 2014 and continuing into 2015, she will co-lead fundraising efforts for the Annual Penobscot Indian Community Days event.
Jason K Brown is a jeweler, graphic designer and artist. He grew up on Indian Island with his wife Donna (Decontie) and both share a passion for traditional dancing, music and arts. He hopes is abilities and enthusiasm will be beneficial to the Cultural Committee and considers it is an honor to work towards strengthening our future as a distinct and unique group of indigenous people.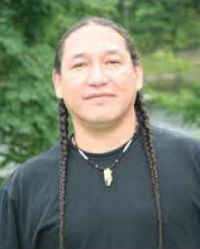 Robert (Bert) Polchies is a Penobscot Nation citizen, singer/songwriter, and US Navy Veteran.
He keeps an active role in maintaining and strengthening the spiritual, traditional and cultural foundation of the Wabanaki People throughout "traditional" Wabanaki territories. Robert is always willing to take time to talk and share perspectives with people Native and non-Native alike in order to create, develop, build and maintain better relationships between the Native and non-Native populations. 
Mr. Polchies currently serves as a commissioner, representing the Penobscot Nation on the Maine Indian Tribal-State Commission. His education includes curriculum and instruction, educational psychology, military science, criminology, and religious studies.
Robert is a professional instructor, workshop facilitator and curriculum developer. He's written, edited, modified and instructed courses for the military, as well as facilitated several workshops on equal opportunity and cultural awareness in and out of military institutions. He's conducted presentations in schools, corporations and other various venues on cultural awareness, with the emphasis on First Nations' culture and cultural/spiritual differences. 
L. Cheryl Francis daughter of Beatrice M. Francis Phillips, (Penobscot/Passamaquoddy) and Clifford L. Phillips (Penobscot/Mohawk). Mother or 5, Rae Armour, Joseph D. Knapp, James E. Francis, Renee M. Francis and Samantha C. Francis. Married to Sebastian C. Francis
Currently serving on Penobscot Council till Sept 30th 2018