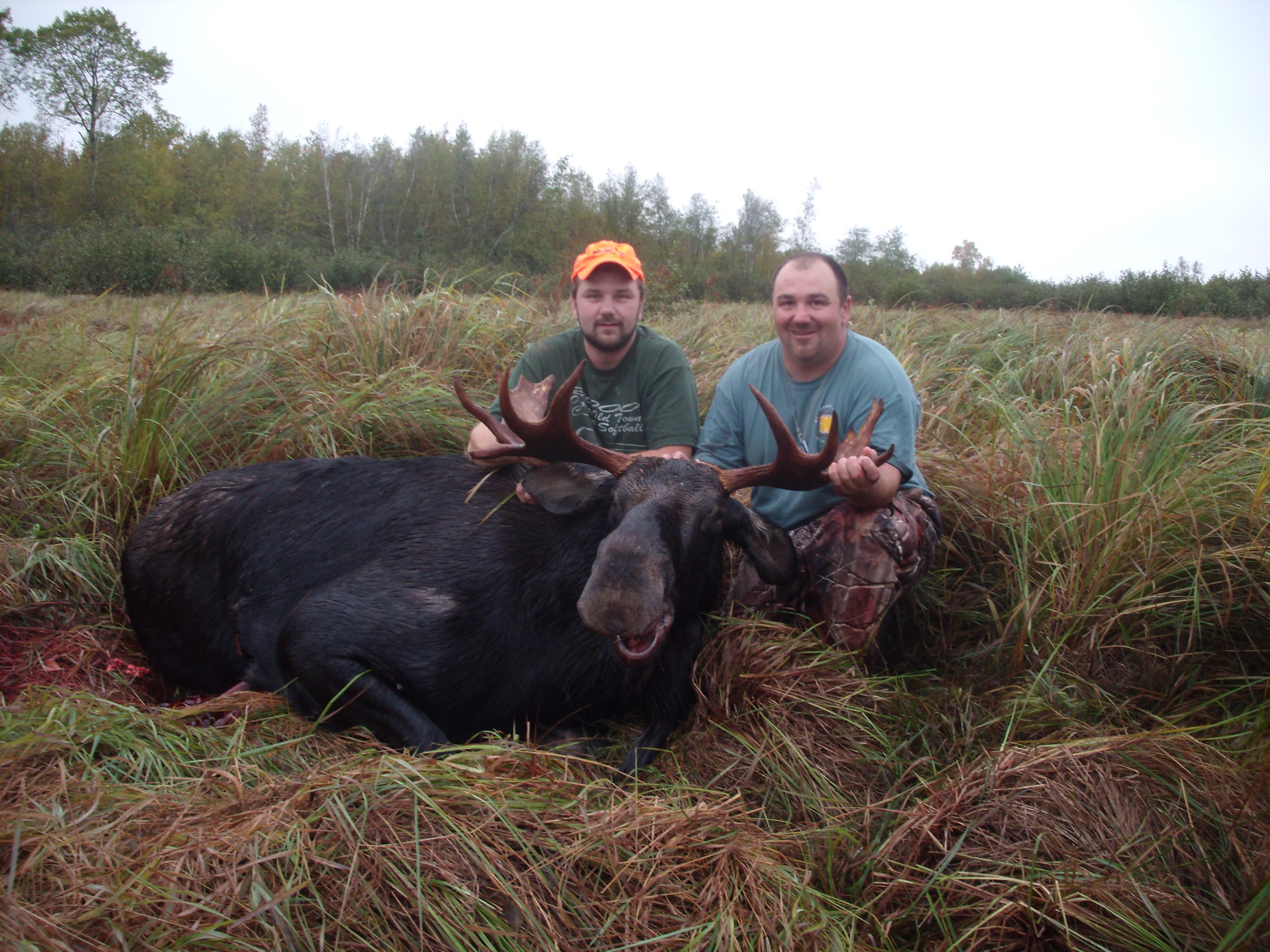 "This fall I, and my friend of 30 years had the privilege of going on the Penobscot Nation moose hunt. We were very successful and actually got our moose within the first half hour of opening day! We were impressed with Charlie's extensive knowledge of moose and the area we were hunting. He is also an accomplished moose caller and brought a moose to within 40 yards of us. I would highly recommend Charlie as a skilled Penobscot guide. The remote nature of this hunt made it a truly enjoyable experience!"
- Troy W.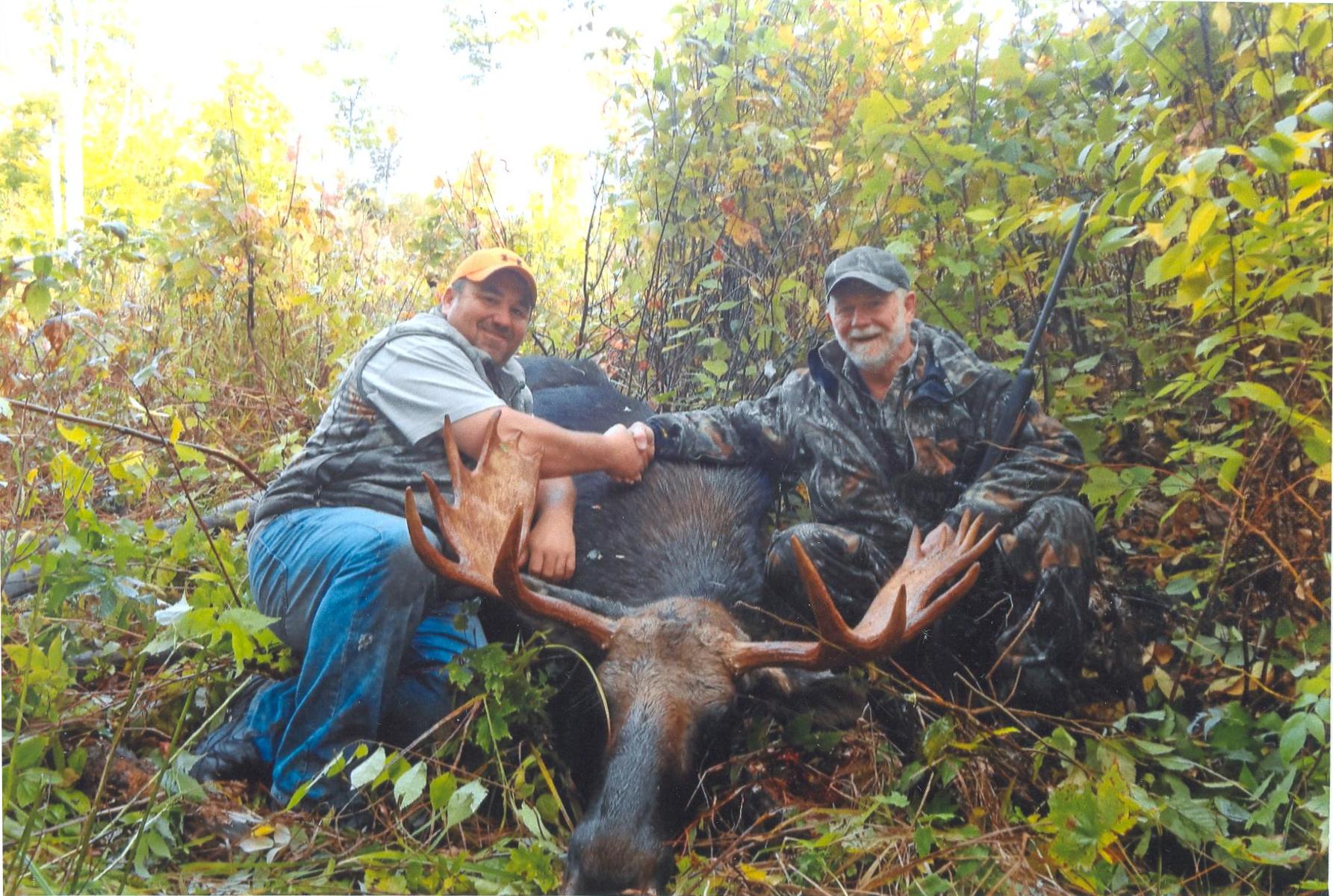 "I was well pleased with my guide Charlie [Chris]. I never doubted we would get a moose with all the effort put into the hunt and the territory covered. Charlie made the trip even more enjoyable by sharing information about the Penobscot Nation. I would highly recommend Charlie's guide services."
- Greg L. (2012 hunt)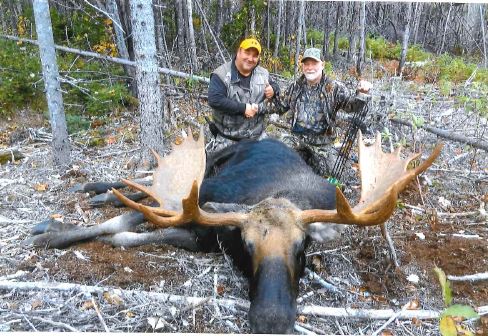 "Charlie [Chris] did it again! He guided another successful and enjoyable hunt for me. Many thanks to the Penobscot Nation for providing the auction tags."
- Greg L. (2014 hunt)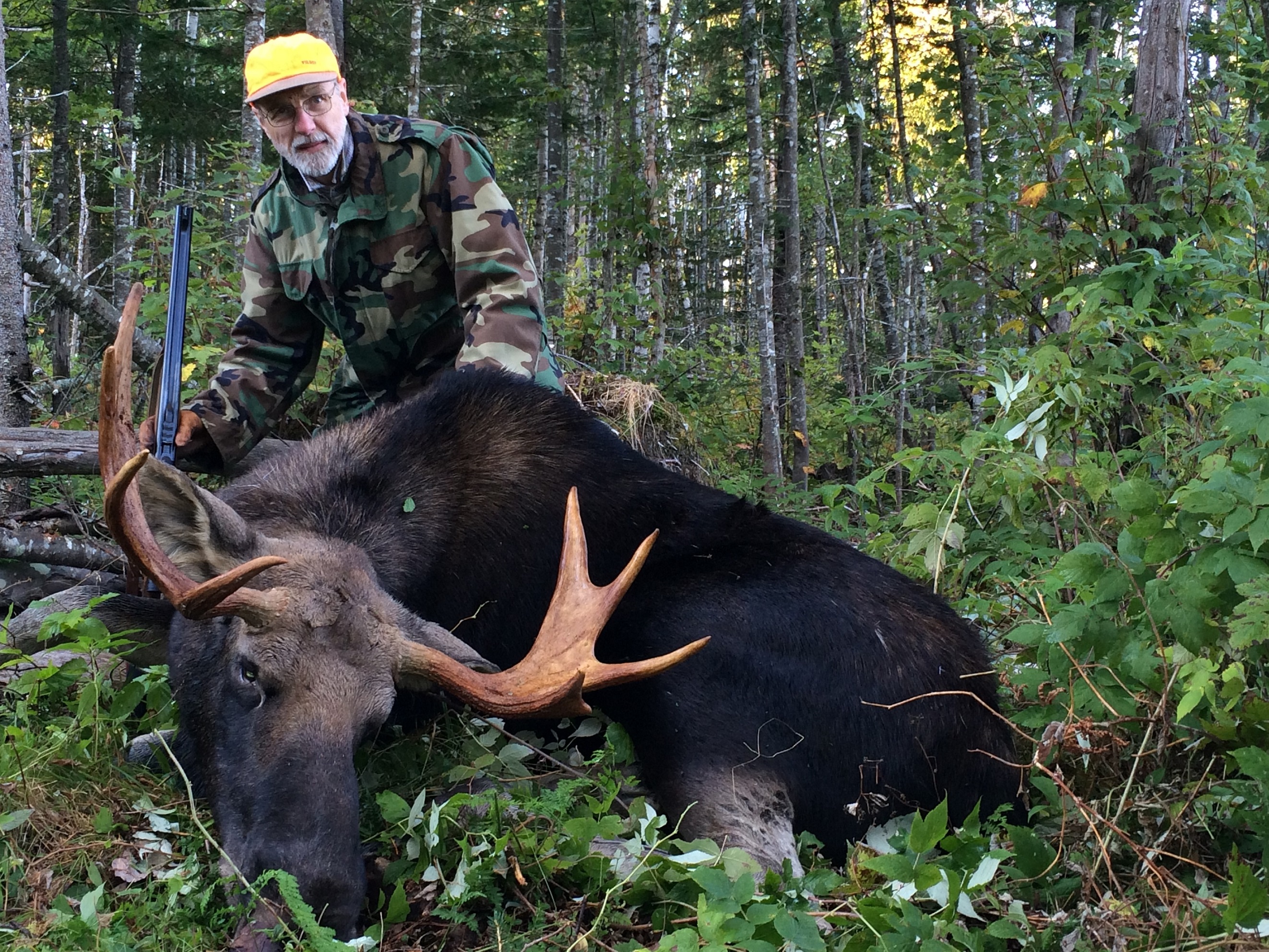 "This fall I along with my son-in-law hunted with Chris "Charlie" Francis and had a great hunt. From the time we arrived Chris took care of all the accommodations, meals and travel. Chris really provides full service. I was fortunate to harvest a nice bull moose within the first hour of the first day of the hunt. Chris had scouted the area effectively and so had a good idea where the moose where located. The calling and hearing the bull reply was very exciting. Chris certainly displayed an outstanding knowledge of moose and moose calling. I learned a lot over the week not only about moose and moose hunting but about the Penobscot Nation. Chris took us to Indian Island where we met a number of tribal members and staff, including the wildlife biologist Kristin Peet. I would highly recommend Chris as a guide but especially if you are interested in learning not only about moose but the Penobscot Nation."
- Paul O. (2015 hunt)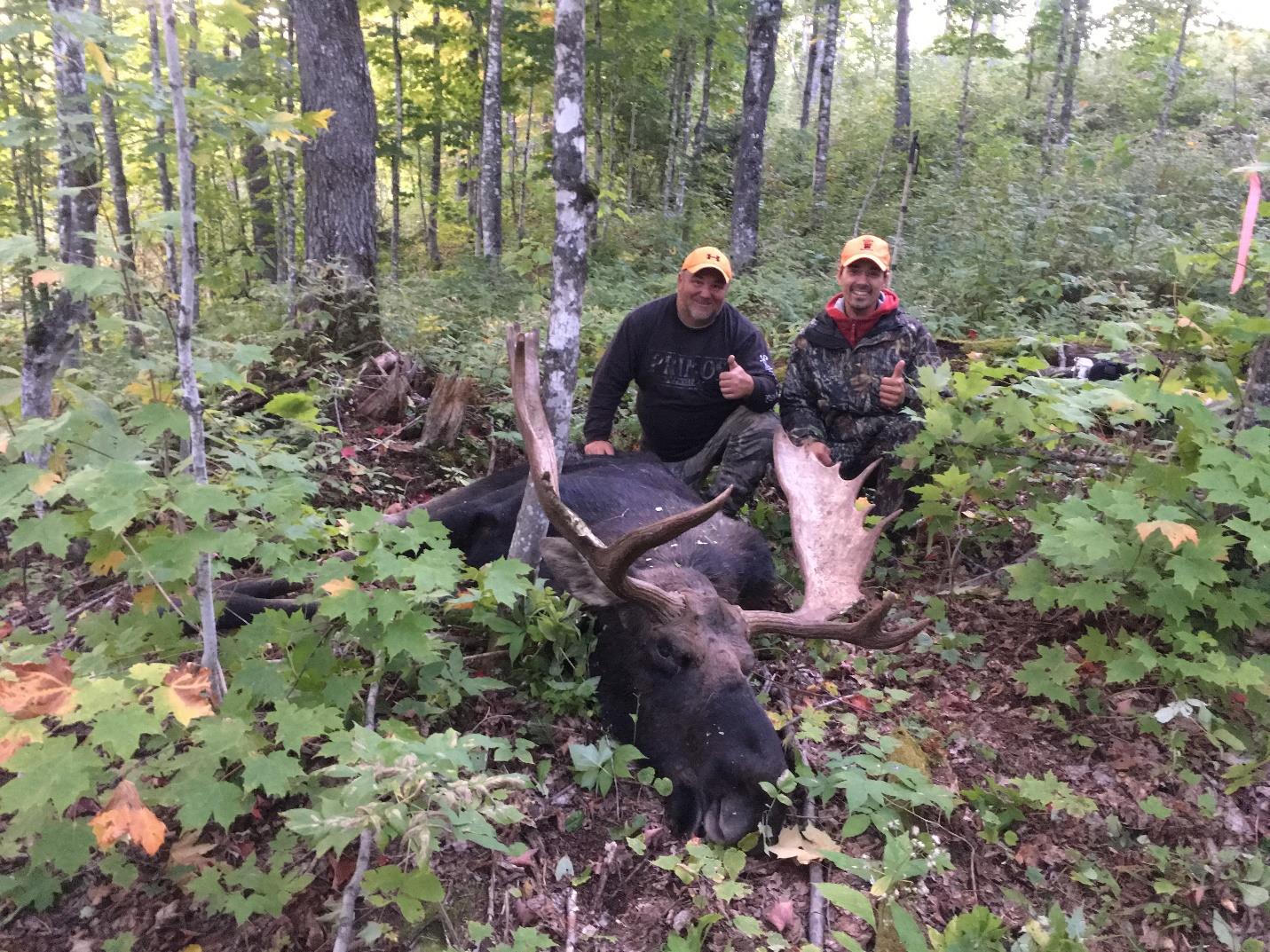 Moose Hunt September 2018:
We had been anticipating this hunt for a couple years and when we were finally awarded the permit, we were in contact with Chris Francis that day setting up our hunt. We (my father in-law Paul and I) had hunted with Chris a couple years prior when Paul was awarded his permit. We were well aware of Chris's skill and perseverance to set up a successful hunt and ensure that his clients were well cared for and satisfied with their experience. It was a no brainer for me to return to Chris for my permitted hunt.
The communication leading up to our hunt was great! We talked about which week was going to be best, what equipment we would need and where we would be staying. Chris made our part of the hunt simple and easy to get excited about.
Our week came and we were looking forward to getting out in the woods. We traveled up to western Maine and met with Chris where we were to stay for the week. The accommodations were wonderful and the owners of Breezy Acers Camps were very friendly.
Monday morning our hunt began. It didn't take long for Chris to call in moose and what a day it was. At our second call location of the morning we had a beautiful moose walk within 40 yards. It was a great feeling looking through the brush and seeing the moose right there, waiting for it to step to one side or the other to provide us with what we were looking for. When the moose turned and walked away, I was not disappointed, or upset but excited and on edge as to what we would see next! We talked it over and moved on to our next location.
The excitement continued to build all day as every place we called we had moose calling back. We even returned to where we sited the first moose and changed things up a bit. And again, the moose came back out but didn't provide the shot we were looking for. Mind you it was still Monday of a 5-day hunt. I was wondering how I was going to be able to sleep that night!
Our last spot for the night we setup on a log landing half way up a mountain after we got a return call right out of the truck. Things got really exciting when a second bull called back from farther up the ravine. So, Chris laid on the charm and what followed was beyond our wildest dreams! Two bulls in the ravine, Chris mixing cow calls with grunts, the battle that ensued was enough to boil anyone's blood. The crashing and thrashing and the anticipation they would break out into the landing at any second kept us on edge for what seamed to be an eternity. And then the unthinkable happened… The sound of a truck rattling coming up the road. Our hearts sank as we were this close.
Chris then said something to me that I thought was absolute nuts "Grab your stuff. Let's go!" I looked at him questioning what he actually meant because both meanings were absolutely crazy! 1). Leave these two bulls because of the truck or 2). Go down in the woods after these two REALLY upset bulls! He meant the later! I was hesitant a first as he stepped off the landing and fell standing 5 feet deep into a slash pile all the while calling and raking his plywood antler on the brush. I stepped down into the slash and back out and there was the moose, coming out of the brush onto an old logging trail broadside! It only took a second for us to notice it, realize what we needed to do and take the shot. The moose fell in the spot it was standing, a second on Chris' recommendation just to make sure and the easy part was done.
After the hunt Chris had the contacts to get the moose out of the ravine the next morning with a log skidder. We spent the second day retrieving and getting the moose to the meat processor. The third and forth days Chris allowed us to ride along with him to fill a tribal member's permit. This allowed us to see some of the best country Maine has to offer and a second moose harvest.
All in all, Chris proved how competent and determined he is to provide the best possible experience for his clients. Our "walk" down into the woods in pursuit of a very angry moose proved to me beyond a shadow of a doubt that Chris is the man for the job when it comes to a moose hunt! My experience on this hunt went well beyond what I ever could have imagined and will be a hunt I remember for a lifetime! It still gets my heart pumping just thinking about it!
Thanks Chris, for a job well done
Mert LaBare
This email address is being protected from spambots. You need JavaScript enabled to view it. (incase anyone wants to discuss our experience)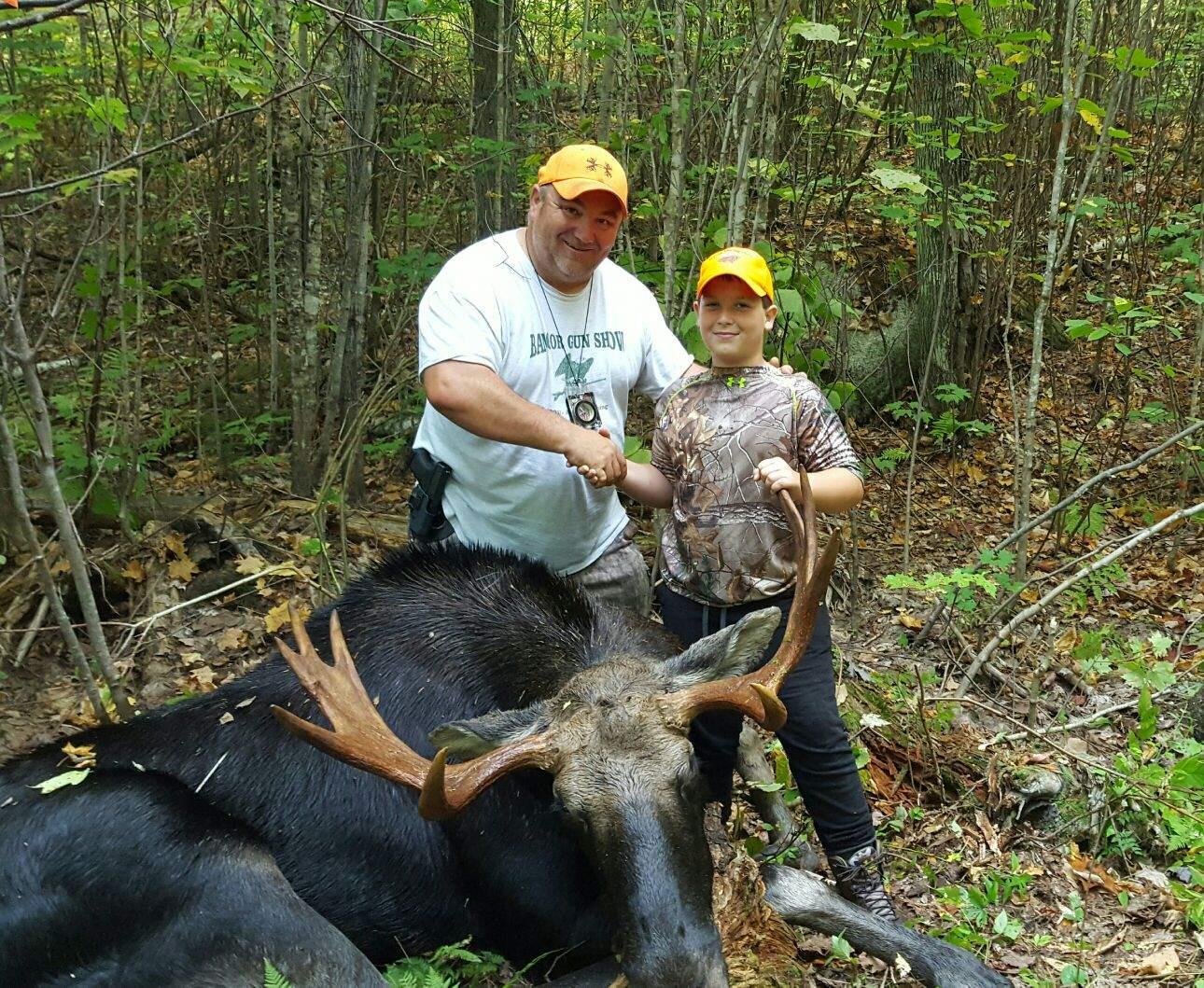 "I had a great time with my grandpa. We saw several moose on my hunt. I shot my moose on the second morning. Charlie does a great job as a guide and as a person and friend. I still can't believe I shot a moose!
- Luke L (Age 10, 2017 Hunt)