Water Resources Technician Training - Opportunity Still Open
The Water Resources Technician Training (WRTT) is a Program of the Bureau of Indian Affairs, AmeriCorps and Stewards.  The 26-week program begins with a 4-week training followed by a 22-week AmeriCorps service experience.  The program is designed to expose participants to water resources related careers and provide members with valuable on-the-job experience that may lead to future employment.  The 4-week training is held at the University of Arizona in Tuscon.  All training expenses, including to and from travel as well as room and board are paid for by the program.  The training covers many subjects including hydrology, water pollution, water conservation and water quality testing.
Once a member successfully completes his/her training, they will have the opportunity to complete a 22-week internship experience at the Federal, State, Tribal Government or non-profit agency.  This internship provides a living allowance.  Host sites are located throughout the United States.  These projects provide both educational and professional development for members through hands-on, in the field experiences.  In addition to training and field experience, members receive mentorship and job experience, all leading to water-related careers in the future.
Click here to go to the application and find more information.
What is DNR doing about current issues affecting moose?
Moose nationwide have been struggling with several issues, namely parasite loads and a warming climate. Maine is fortunate enough to have the highest moose population in the lower 48 states, estimated at 75,000 moose statewide.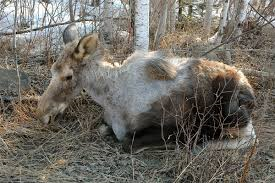 http://www.maine.gov/ifw/wildlife/species/mammals/moose.html However, our moose are not immune from these issues. Brain worm (the meningeal worm) has long affected moose as their territories overlap with white-tail deer, the carriers of the worm. However, lungworm and winter tick http://www.penobscotnation.org/departments/natural-resources/wildlife-and-wetlands/wildlife-disease-information are somewhat newer parasites that have started to negatively impact moose populations in Maine in recent years. Lungworm and winter tick occurring separately in an otherwise healthy moose are often not lethal. However, when an animal is a host to 2 or 3 of these parasites, the moose is often weakened to the point that it cannot survive.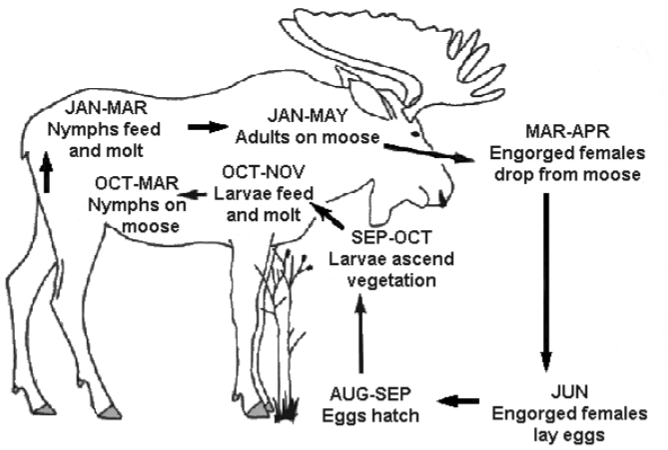 The Maine Department of Inland Fisheries and Wildlife is 3 years into a 5 years study looking at moose mortality. They have male, female, and calf moose radio-collared in western and northern Maine. When one of those animal dies, a full necropsy (an autopsy for animals) is performed and cause of death is determined. In most cases of mortality winter tick is a significant contributor, along with lungworm and brain worm. Moose in their first year of life (calf – yearling) are the most susceptible and are the ones dying in higher numbers. This is concerning as they are the "next generation" that is needed to sustain the population.
The Penobscot Nation Department of Natural Resources is taking this issue seriously and will be collecting data from moose (and also deer) at tagging stations this fall. Biologist Kristin Peet and her technician will be visiting tagging stations and asking hunters from PIN lands if they can collect biological data from their harvested animals. Information of sex, weight, antler spread, age, overall health, and tick loads will be recorded to better understand the condition of moose on PIN lands. If hunters would like to help or if anyone has any questions, please contact Kristin Peet at 207-817-7363 (work) or 207-991-1470 (cell).
---
---
 ROAD CLOSURE  The Depot Road in Lakeville will be closed for bridge replacement
starting Aug 3 for about a week.  This is the section south of the intersection with the Upper Dobsis Rd
Gates As of May 30, 2017
Alder Stream
North Road Gate - OPEN

South Road Gate - 

OPEN



Mattamiscontis
The IP Gate at the Lincoln exit -

 OPEN



Gate at the end of Seboeis Road - OPEN

Matagamon
The Boy Scout Road Gate - OPEN

T2R8 (South Branch Lake Area) - OPEN

T1R6 (Grindstone) –  OPEN
Carrabassett Valley
Both gates on the Carriage Road - OPEN

Huston Brook Gate - OPEN

Poplar Mtn Road - OPEN

Williamsburg (KI Tract New Gate) - OPEN

---
~~~~~~~~~~~~~~~~~~~~~~~~~~~~~~~~~~~~~~~~~~~~~~
JUNE 2016
EPA recently has taken action to protect tribal health and water quality by proposing water quality standards in Maine and tribal waters. The opportunity for public comment ended on June 20. You can review the proposal, related documents, and the comments received by EPA on its proposal at
https://www.regulations.gov/docket?D=EPA-HQ-OW-2015-0804
As of March 4, 2016
Alder Stream
North Road Gate - Open
South Road Gate - Open
Mattamiscontis
The IP Gate at the Lincoln exit -

To be Closed Soon

Gate at the end of Seboeis Road - Open
Matagamon
The Boy Scout Road Gate - Open
T2R8 (South Branch Lake Area) - Open
T1R6 (Grindstone) – Gate on Route 11 Open
Carrabassett Valley
Both gates on the Carriage Road - Open
Huston Brook Gate - Open
Poplar Mtn Road - Open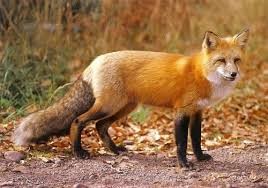 Spring and early summer is a great time of year to see wild animals more often.  Many animals are emerging from winter dens and are roaming around looking for food.  It is also the time of year when females are finding secluded areas where they feel secure enough to raise their little ones.  "Suburban" wildlife – or wildlife that is more accustomed to people being around – may decide to build a den or nest on the edge of your property, under a barn or shed, or in hollow tree in your yard.  This should NOT be cause for concern.  The female will typically go about her business and ignore you, and once her little ones are mobile enough, will most likely move on to other areas. 
Ways you can avoid possible conflicts with wildlife:
Secure all trash that may be outdoors in trash cans or in a shed,
Do not leave food or scraps outside for cats or dogs as it will attract wildlife,
If you know an animal is denning near your property, keep pets within your verbal control so they do not harass the wildlife.
Foxes, in particular fill a great role in the environment by ridding their immediate surroundings of mice, voles, and other creatures that we don't want in our homes or gardens!  So it's important to allow these animals to share their space with us.  Take visiting wildlife as an opportunity to learn more about them, observe them in their daily routines, and mabye get some great pictures!
However, if an animal seems aggressive, excessively dirty, or is seen stumbling around or walking in circles, please call the Warden Service.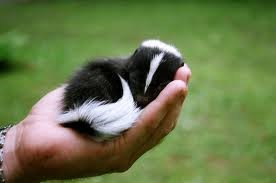 It is not uncommon this time of year to stumble upon a baby animal in your yard, or while out exploring in the woods.  Many people assume these little critters have been "abandoned" by their Moms.  This is often not the case!  While we (people) may have the best intentions in mind, taking a baby animal out of the wild and trying to care for it, is often the worst thing for the animal. 
Moms tend to tuck their babies into secluded areas while they go out to feed.  Since babies are too young, slow, and immobile in the beginning to tag along, Mom must leave them behind.  This does not mean she will not be back for them!  Often she will be gone for an hour or two, and then will return to check in. 
The Department of Natural Resources (DNR) usually receives calls every year about baby animals that have been found.  Here are the answers we usually give to people who want to help these little critters:
Do not touch, move or handle the baby animal,
Keep domestic animals away from the baby animal,
Do not try to give the baby animal food (many people try to give baby animals milk, however they are not capable of digesting lactose, and this could kill them),
Do not call DNR unless a baby animal has been abandoned for 48 hours. 
So please do what's best for the wildlife and "if you care, leave them there!"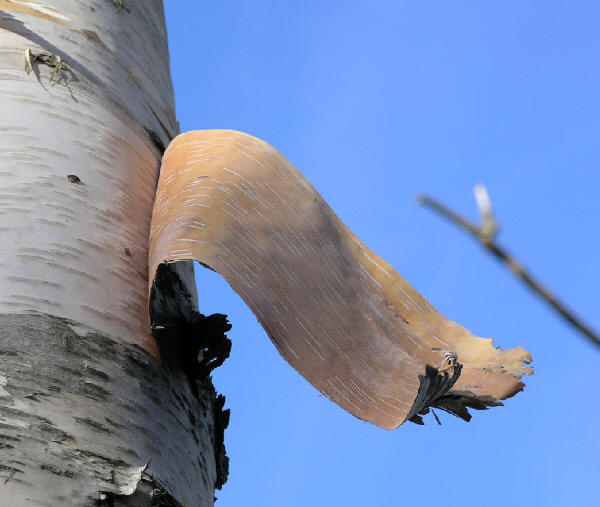 The Penobscot Nation Department of Natural Resources (DNR) began operations in 1978 in anticipation of the return of ancestral lands in accordance with the Maine Indian Land Claims Settlement Act of 1980. Early programs within DNR consisted of a Forestry program and an Agricultural Extension program. Prior to the first land purchases in April, 1981 DNR developed and administered a Forest Management Plan for the Penobscot Indian Reservation islands, and operated a community garden and solar greenhouse which provided freshly grown vegetables to the Indian Island community.
As the tribes land base increased through the acquisition of Penobscot Indian Territory lands, additional natural resources management programs were added. Today, DNR includes the full range of land and natural resource management divisions including Forestry, Wildlife Management, Fisheries, Water Resources, Conservation Law Enforcement, Air Quality, Brownfields, and GIS (Geographical Information System).
Subcategories