Chief's Message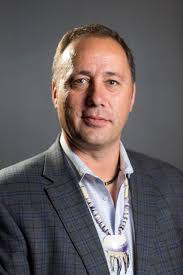 Dear Tribal Citizen, 
I am writing to first wish all of you a very Happy Thanksgiving!  While this holiday may represent different things to different people, it is for me a time of reflection and giving thanks. I reflect upon our Wabanaki history and though our people have struggled through many hardships and difficult times, I am so grateful we have persevered and survived. The fact that we are not only here today but doing well is a testament to the fortitude and strength of our ancestors and our culture and it is a reason to celebrate. It is also a reflection of the amazing people of our Tribe, people that have worked hard to improve our community and build a better future for our children and descendants.
Nearly forty years have passed since the time the State treated us as its wards and during this time we have rebuilt our Nation by exercising our self-governing and self-determining rights. I am thankful for all of the people that have contributed to this rebuilding process, overcoming many obstacles. While things are still not perfect, I believe that we have come a long way from those days. I am thankful to be among so many amazing people like our veterans, elders and youth who teach us about our history and inspire us to create a better future for our people. I am also thankful to have grown up in a place where family means something more than getting together a few times a year and that we appreciate our connections, it is the foundation of our culture. I am grateful for the beautiful territory we call home including our sacred river. I am also grateful for the people that have preserved our cultural ways allowing us to remain Penobscot. I appreciate that while we still have much more work to do, I am thankful for the many things we do have, including access to medical care and many other services that provide for a better quality of life for our people. Ultimately, I am thankful for a great many things and none of them involve a commercialized holiday that fails to tell the true history of Native people. What I am most thankful for is the one thing we all have in common and that's being Penobscot and being from this place and how it has shaped us all and that we will continue to persevere and succeed.
In closing, I want to say "thank you" everyone for the opportunity to serve as Chief of this great Nation that is so rich in history and strength, it is truly an honor. We have much to be thankful for and it is my sincerest hope that you and your families have a great holiday season!
Happy Thanksgiving!!
Kirk E. Francis, Chief
Penobscot Nation