Staff
James E Francis, Sr. - Director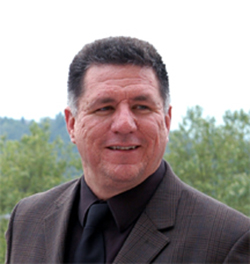 Penobscot Nation's Tribal Historian and is studying the relationship between Maine Native Americans and the Landscape. Prior to working at the Penobscot Nation James worked for the Wabanaki Studies Commission helping implement the new Maine Native American Studies Law into Maine schools and has managed a team of teachers and cultural experts in developing curriculum.
James co-produced a film on race relations in Maine. Invisible looks at the problem of racism as it pertains to Native American people in Maine and the Canadian Maritimes. Recently James conducted an extensive Oral History Project for the Penobscot Nation. This project brought to life historical pictures and highlighted a community history that cannot be found it books. He was the curator of Penobscot History in Bangor Maine, an exhibit for the Bangor Museum and Center for History, and more recently the guest curator of Aunt Lu: the Story of Princess Watahwaso an exhibit at the Abbe Museum in Bar Harbor, Maine. James has also a co-curator for exhibits at the Bangor Center for History, Hudson Museum and Harvard University.
James is an accomplished historical researcher, photographer, filmmaker, and graphics artist. Mr. Francis serves on the Board of Directors for Four Directions Development Corporation, a Native American Community Development Financial Institution. James serves on the Native American Advisory Committee for the Abbe Museum and the Native American Advisory Board for the Boston Children's Museum and is a lifetime member of the Maine Historical Society. He has served on the Advisory Board of the University of Maine's Hudson Museum in Orono, Maine, Board of Directors for the Bangor Museum and Center for History where he served as Chair of the Collections committee. James has also served as Chair of the Penobscot Nation's Cultural and Historic Preservation Committee. Recently James has returned to school to pursue a Intermedia Masters of Fine Arts degree from the University of Maine.
Carol Dana - Penobscot Language Master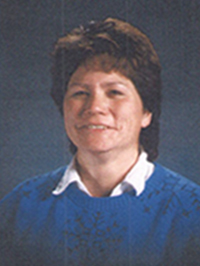 Carol Dana was born in 1952, two years after a bridge connected her home community, Indian Island, to Old Town. She was first exposed to language at a young age. She heard Passamaquoddy spoken at her maternal Grandmother's home and the desire to learn the language was born. As a teenager Carol made the conscious effort to visit speaking elders to learn the language. Carol lived at Peter Dana point, for a time, a nearby Passamaquoddy community, where the language was spoken daily. Later, Carol lived at Akwesasne, a Mohawk community, and was inspired by how they 'lived' their language. When Carol returned home in1973, in 1981 she began working as a research assistant to Dr. Frank T. Seibert. Dr. Seibert had devised a written system for the Penobscot Language and began recording the remaining speakers in the community. Carol assisted Dr. Seibert in the creation of the Penobscot Dictionary. She attended college to earn her Masters in Education degree and began to teach language at Indian Island school at all grade levels.
Carol has continued her own education by attending St. Thomas College in Fredericton, New Brunswick on language immersion methods. She has also completed workshops from the Indigenous Language Institute, and received a certificate on Second Language Learning methods through the University of Maine.
Carol currently works at the Cultural and Historic Preservation Department for the Penobscot Nation where she uses her skills as a language master to teach and continue learning the language teaching methods. She teaches at the Penobscot Nation Daycare center, Boys and Girls Club, and with the elders in the community. In 2010 at the Algonquian Language Conference, Carol was presented with a Lifetime Achievement Award for her dedication to the Penobscot Language.
Gabe Paul - Language Instructor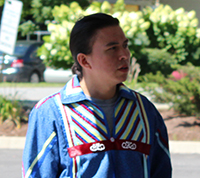 Gabriel Paul comes from the Crow and Eel clan. His birth parents are Martin Neptune and Lisa Paul. He grew up at Pαnawαhpskek. He is also Passamaquoddy and Maliseet. He is currently a Language Instructor for the Cultural and Historic Preservation Department. He has been a part of the department on Indian Island since its inception. In 2000 he began summer youth work learning Wabanaki languages from fluent speakers and also worked with a linguist. In 2003 he became a part of the Master-Apprentice program funded by ANA. In 2007, the CHPD had been established and he has continued his work through the department. Gabriel attended the University of Maine at Orono and received a B.A. in Sociology in 2007. He also is a volunteer firefighter for the Penobscot Nation.
Chris Sockalexis - Tribal Historic Preservation Officer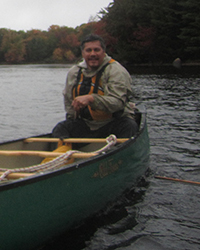 Chris Sockalexis is the Penobscot Nation Tribal Historic Preservation Officer (THPO). As the THPO, his mission is to manage, preserve and protect the Penobscot Nation's cultural and historic properties, resources and interests within the Penobscot cultural landscape of Maine. He is a graduate of the University of Maine with a degree in Anthropology focusing on Maine Archaeology and two minor degrees in Earth Science and Native American Studies. His current research at the University of Maine's Climate Change Institute involves Cultural Identity and Maritime Adaptation within the Gulf of Maine. Chris is an avid canoe/kayak paddler who loves being out on the water in the Maine wilderness.