Education and Career Services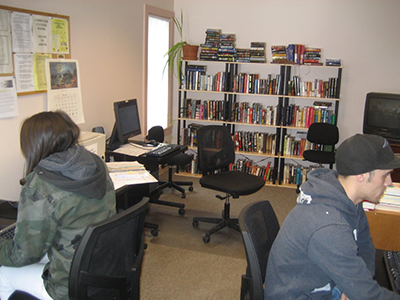 (207) 817-7348
The Penobscot Nation Department of Education and Career Services provides assistance and resources designed to encourage and aid tribal members with all aspects of career planning, educational opportunities and job attainment. The department's goal is to empower tribal members to make career and educational choices facilitated by an awareness of their vocational interests, abilities, values, and life goals. Through its efforts the department strives to provide tribal members with the skills and resources needed to achieve their educational and career goals.
Kohkəməssənena Scholarship
(Our Grandmother)
This annual scholarship was established to assist one Penobscot tribal member pursuing post-secondary education at an accredited, non-profit institution. This includes undergraduate as well as graduate programs. Awards are based on financial need for un-met tuition expenses only. Awards will not be based on academic achievement/ grades.
Please check back for more information and/or an application on the 2020 award.