Penobscot Information Technology Office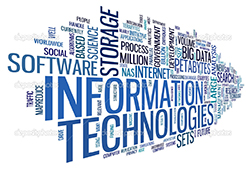 The Information Technology office of the Penobscot Nation maintains the Nation's information systems that are critical to all aspects of Tribal operations. These systems provide staff with the essential tools in conducting daily operations and effectively serving the Penobscot people.
             This office's role is to support the Nation's programs through communication, appilcation & network support. We strive to accomdate the ever changing needs of the Nation's programs & personnel by establishing standardization of equipment and software, while introducing new cloud based and SAAS (software as a service) solutions to ensure the Penobscot Nation stays technologically agile for the future. 
Nick Francis - Information Systems Manager
                        (207) 817.7302
Josh Woodbury - Web & Digital Media Design, Audio/Visual Support