Indian Health Services
(207) 817-7400
THE PENOBSCOT NATION HEALTH DEPARTMENT
After-hours assistance: 207.973.7979
Medical care, Tribal Resources, COVID-19 General Questions: 207.659.1106
•THE HEALTH DEPARTMENT WILL REMAIN OPEN. Some services maybe limited for the safety of staff and patients.
UPDATED 3-24-2020
Access to essential services on the island will be maintained during the State of Emergency.
Essential services include food, safety, and healthcare.
Community members can still receive: medical appointments, emergency dental appointments, prescription pick-up, domestic violence assistance, food access, public safety assistance, etc.
PRESCRIPTION DELIVERY NOW AVAILABLE
• Prescription delivery will beavailable while the Health Dept.remains under a state of emergency.
• Patients who request delivery must be home to receive and sign for their prescriptions.
• We will deliver within a 30 mileradius of Indian Island.
• Please request delivery when you call for your prescription refill.
• Because of pharmacy law requirements and public safety concerns, Health Department drivers will not leave a prescription on a doorstep, mailbox, unlocked car, or anywhere else.
Flu Shots Still Available at the Health Dept.
Flu season is likely to continue through the end of May
Patients can have BOTH influenza and coronavirus at the same time
The CDC is recommending that anyone, especially elders, who have not had a flu shot receive one at this time
Walk-in flu shots available at Health Department
•If you are experiencing cold/flu symptoms, PLEASE CALL AHEAD . Staffwill need to meet you in proper protective equipment to assess yourcondition. DO NOT WALK IN FOR SERVICES
.•Patients with appointments for cold/flu symptoms should park in therear of the health department. These appointments will be treated inthe Diabetes Trailer at the rear of the building, please sign in there.
Patients with upper respiratory symptoms will be asked to park behind the Health Department and report to the diabetes trailer for their appointments starting Wednesday, 3/18/20.
The NOLI home is now off-limits to visitors and volunteers.
Fitness center will be closed.
Dental department will be open for emergency services only.
The pharmacy will fulfill requests for extended prescriptions for elders, high risk patients, and potential COVID cases only at this time. The pharmacy will remain open, and prescription delivery will be available in the next week or so.
Patient transportation will NOT be available for patients with cold or flu symptoms. We cannot guarantee the safety of the drivers in transporting these patients.
Normal services will continue, but please expect appointment delays and potential rescheduling as priority is given to patients with COVID symptoms.
Non-native Tribal employees and non-native members of Tribal households will be eligible for on-site services related to upper respiratory symptoms starting Wednesday, 3/18/20.
Aftercare transportation will be suspended at this time.
---
The goal of the Penobscot Nation Health Department is to provide readily available, comprehensive, quality care to members of the Penobscot community, the Penobscot Nation, and other eligible persons. The Health Department is funded through various local, state and federal grants and contracts. A wide range of services is available including family medical care, family planning, prenatal, pharmacy, medical laboratory, dental, community health case management, nutrition counseling, health promotion and disease prevention, diabetes control and prevention, mental health counseling, substance abuse counseling and prevention, and environmental health services. In addition, specialty contract health services are available to those who meet the eligibility criteria.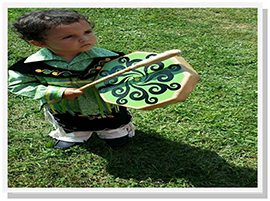 All of the services provided at the Health Department are free to eligible persons. However, insurance companies, Medicaid and Medicare are billed for services provided at the facility. This is done to assist in continuing the operation of the department and to help provide a wider range of services to you.