Wabanaki Maine Families
Wabanaki Maine Families is a Home Visiting Program that supports Parents prenatally up to the baby reach three years.
Our program is Evidence- based Home visitors are trained to be culturally responsive and up to date on Early Childhood Development.
Home visitors are there to support families, single parents, adoptive parents, grandparents, whomever is parenting the child with connections to community resources and valuable early childhood information:
such as, toilet training, breastfeeding, birth plans, sibling rivalry, or any safety and health issues.
 
To empower parents with the tools and information so that they can give their child the best start and make the best instant decisions for their child.
 Our program also offers monthly group connections/play dates.
 During Home Visits  a Home visitor provides learning activities that parent and child can do together Activities are created by a National home visiting Parents as Teachers model.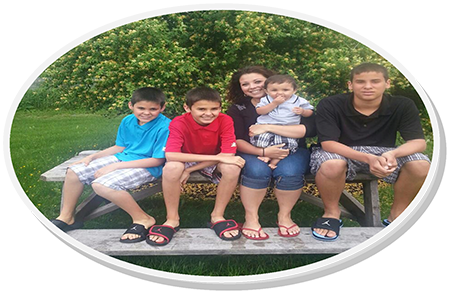 Nutrition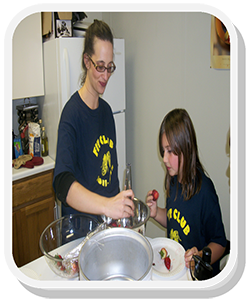 Penobscot Nation Health Department offers free nutrition and diabetes classes, activities, and education for Native Americans and their families.
MEETING YOU ON THE PATH TO GOOD HEALTH
Individual, one on one, nutrition counseling for weight management, disease prevention, and healthy eating.
FOOD AS MEDICINE
How to use food for the management of diseases including, pre-diabetes, diabetes, hypertension, hyperlipidemia, kidney disease, Celiac disease, cardiovascular disease, obesity etc.
MANAGING BLOOD GLUCOSE
Helping you meet your target blood sugars! Offering assistance with blood glucose monitoring and the assessment of blood sugars with tools like continuous glucose monitoring and the fitbit.
NAVIGATING THE GROCERY STORE
Learn label reading, product comparison, and budgeting as well as how to select nutrient rich foods, how to store and prepare produce, and ideas for healthy meals and snacks.
FOOD CHALLENGES
Acquire new cooking skills with hands on, one on one, cooking activities. Sample new foods! Cultivate a taste for healthy foods by increasing exposure to new foods and overcoming dislikes to foods or food textures.
LOOSE WEIGHT GAIN VITALITY
Helping you stay motivated to reach your weight loss goals with food and exercise.
PHYSICAL ACTIVITY PLANNING
Create and reach exercise goals for the management and prevention of disease. (Penobscot Nation also offers exercise planning with a personal trainer.)
Contact Registered Dietitian, Abbey McCarthy for more information or to set up an appointment. Phone: 207-817-7426 
Dental Servies
The dental clinic is open 8:00 a.m.-4:30 p.m., Monday-Friday. Services provided by a dentist, dental assistant, and dental hygienist are by appointment only. Dental services are available during all normal clinic hours. A specialty clinic for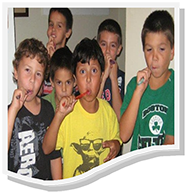 orthodontia (braces) is available 1 day per month. Orthodontic treatment services are available for qualifying children ages 14 years and under . Treatment is based on need.

New dental patients are scheduled with the dental hygienist for examination, X-rays and prophylaxis (teeth cleaning) before being scheduled with the dentist. All patients should arrive 10-15 minutes early to complete the registration at the front desk.

Children under the age of 18 must be accompanied by a parent or legal guardian. If a parent is unable to accompany their child during treatment, a release form must be signed by the parent or legal guardian before treatment can begin. Additional parental/guardian signatures are required for orthodontic services
Medical Services
A wide range of medical services are provided at the Health Department by a full time Family Practice Physician, Nurse Practitioners, and Nurses.
Medical Services provided include, but are not limited to:
Annual Physicals
All Routine Health Care
Prenatal Care Including Deliveries
Routine Gynecology, I.e. Pap Smears, Internal Examinations, Breast Exams, Birth Control Advice
Well Child Care
Immunizations
Blood Pressure Monitoring
Diabetes Detection and Control
High Blood Pressure Screening
Cancer Screening
Hearing Testing
Cholesterol Screening
Small Growth Removal
Testing and Treatment of Sexually Transmitted Diseases
School Physicals/Sports Physicals
Podiatry services are provided at the Health Department by a local podiatrist.
Counseling Services

The Penobscot Nation's Health Center offers counseling services covering a wide array of mental health issues—from issues in life-style to addictions to major mental illness.

Individual Psychotherapy—In the context of a therapeutic relationship, helps people heal, change or adapt in their life by addressing both the troublesome symptoms and underlying causes of mental health problems.
Group Psychotherapy—involves identifying and resolving blocks to open communication and interaction among the group members. The group provides support and direction while its members develop self-awareness and build relationship skills, thus enabling positive change.
Couples Counseling—helps couples identify and resolve problems. The focus is on clarifying problems, improving communication skills, setting realistic expectations, defining individual and mutual responsibilities, as well as fostering intimacy within the relationship.
Family Counseling—helps a family work together more effectively and supports the growth and development of its members. This is done by exploring the symptomatic behavior of troubled members within the family system, and by helping create new, healthier patterns of interaction. It can help family members understand how past problems can impact current family life.
Child and Adolescent Counseling—focuses on the special needs of children, with sensitivity to their developmental, emotional, psychological and physical needs. In work with children, counselors often involve the family, school and sometimes social services agencies as part of a treatment team.
Addictions Counseling—to help prevent substance abuse, counsel people with drug and alcohol problems, and provide other services to people suffering from addiction.
DEEP--Driver's Education Evaluation Program to help clients gain back their driver's license after an OUI.
Suboxone—Collaboration with the medical department offering addictions counseling and support while obtaining medication assisted treatment.
Subcategories