Announcements
 What is DNR doing about current issues affecting moose?
Moose nationwide have been struggling with several issues, namely parasite loads and a warming climate. Maine is fortunate enough to have the highest moose population in the lower 48 states, estimated at 75,000 moose statewide.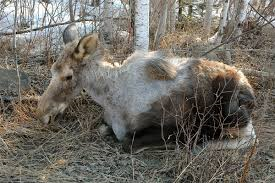 However, our moose are not immune from these issues. Brain worm (the meningeal worm) has long affected moose as their territories overlap with white-tail deer, the carriers of the worm. However, lungworm and winter tick http://www.penobscotnation.org/departments/natural-resources/wildlife-and-wetlands/wildlife-disease-information are somewhat newer parasites that have started to negatively impact moose populations in Maine in recent years. Lungworm and winter tick occurring separately in an otherwise healthy moose are often not lethal. However, when an animal is a host to 2 or 3 of these parasites, the moose is often weakened to the point that it cannot survive.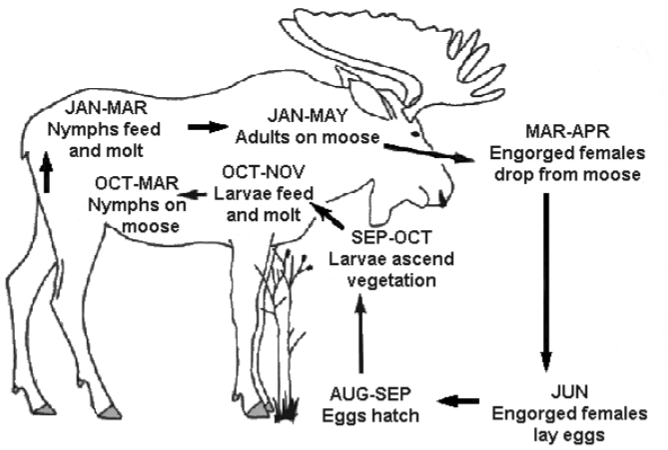 The Maine Department of Inland Fisheries and Wildlife is 3 years into a 5 years study looking at moose mortality. They have male, female, and calf moose radio-collared in western and northern Maine. When one of those animal dies, a full necropsy (an autopsy for animals) is performed and cause of death is determined. In most cases of mortality winter tick is a significant contributor, along with lungworm and brain worm. Moose in their first year of life (calf – yearling) are the most susceptible and are the ones dying in higher numbers. This is concerning as they are the "next generation" that is needed to sustain the population.
The Penobscot Nation Department of Natural Resources is taking this issue seriously and will be collecting data from moose (and also deer) at tagging stations this fall. Biologist Kristin Peet and her technician will be visiting tagging stations and asking hunters from PIN lands if they can collect biological data from their harvested animals. Information of sex, weight, antler spread, age, overall health, and tick loads will be recorded to better understand the condition of moose on PIN lands. If hunters would like to help or if anyone has any questions, please contact Kristin Peet at 207-817-7363 (work) or 207-991-1470 (cell).
Gates As of May 23, 2018
Alder Stream
North Road Gate -  OPEN 
South Road Gate - 

OPEN



Mattamiscontis
The IP Gate at the Lincoln exit -

  OPEN



Gate at the end of Seboeis Road - 

OPEN



Matagamon
The Boy Scout Road Gate - OPEN

T2R8 (South Branch Lake Area) - OPEN

T1R6 (Grindstone) –  OPEN

Carrabassett Valley
Both gates on the Carriage Road - Road Work going on will be open Friday 5/25

Huston Brook Gate - 

OPEN



Poplar Mtn Road - CLOSED

Williamsburg (KI Tract New Gate) - Open

~~~~~~~~~~~~~~~~~~~~~~~~~~~~~~~~~~~~~~~~~~~~~~
JUNE 2016
EPA recently has taken action to protect tribal health and water quality by proposing water quality standards in Maine and tribal waters. The opportunity for public comment ended on June 20. You can review the proposal, related documents, and the comments received by EPA on its proposal at
https://www.regulations.gov/docket?D=EPA-HQ-OW-2015-0804