Wildlife and Wetlands
The mission of the Wildlife Program is to manage the Nation's wildlife resources in a sustainable manner that protects and enhances the cultural integrity of the tribe for generations into the future.
The Wildlife Program accomplishes this by:

Gathering data, working with guides and hunters, and providing big game harvest recommendations to the Fish and Game Committee and Chief and Council on an annual basis,
Writing grants and securing funding to study and monitor wildlife issues of concern as determined by the Chief and Council,
Working with the DNR Forestry Program to both generate and protect high quality habitat on PIN trust lands,
Partnering with other agencies, organizations and tribes to share data and knowledge that will benefit the Penobscot Nation.
The method of combining cultural practices and scientific research together is the management system that works for the Wildlife Program.  One is not effective without the other, and both are necessary in managing the inter-connectedness
of the environment around us.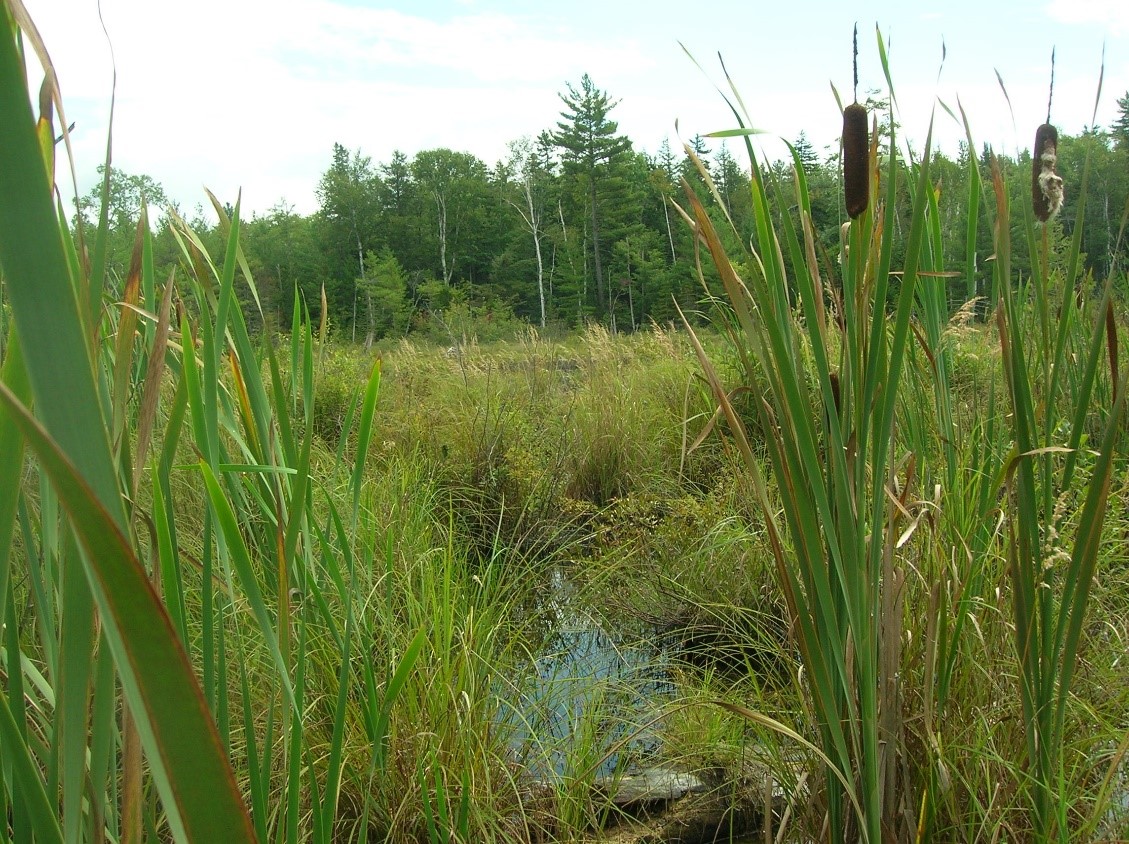 The mission of the Wetlands Program is to classify and conserve wetlands on Penobscot Nation trust and reservation lands for wildlife habitat and cultural use into the future. 
The Department is currently in the process of updating an outdated wetland classification system, and tailoring it to meet both the scientific and cultural needs of the tribe.  The end result will be the creation of a "Wetland Program Plan" which will include:
A Wetland Protection Plan
A Management Strategy
A Regulation and Restoration Process
During this process, a percentage of wetlands on PIN trust lands will be surveyed and reclassified if necessary.  Culturally significant and medicinal plants found within the wetlands are also recorded and stored in the tribe's Geographic Information System (GIS) for tribal member use.