What To Do About Wildlife In My Yard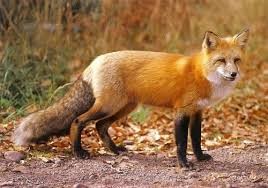 Spring and early summer is a great time of year to see wild animals more often.  Many animals are emerging from winter dens and are roaming around looking for food.  It is also the time of year when females are finding secluded areas where they feel secure enough to raise their little ones.  "Suburban" wildlife – or wildlife that is more accustomed to people being around – may decide to build a den or nest on the edge of your property, under a barn or shed, or in hollow tree in your yard.  This should NOT be cause for concern.  The female will typically go about her business and ignore you, and once her little ones are mobile enough, will most likely move on to other areas. 
Ways you can avoid possible conflicts with wildlife:
Secure all trash that may be outdoors in trash cans or in a shed,
Do not leave food or scraps outside for cats or dogs as it will attract wildlife,
If you know an animal is denning near your property, keep pets within your verbal control so they do not harass the wildlife.
Foxes, in particular fill a great role in the environment by ridding their immediate surroundings of mice, voles, and other creatures that we don't want in our homes or gardens!  So it's important to allow these animals to share their space with us.  Take visiting wildlife as an opportunity to learn more about them, observe them in their daily routines, and mabye get some great pictures!
However, if an animal seems aggressive, excessively dirty, or is seen stumbling around or walking in circles, please call the Warden Service.