Staff Bios
Rhonda Decontie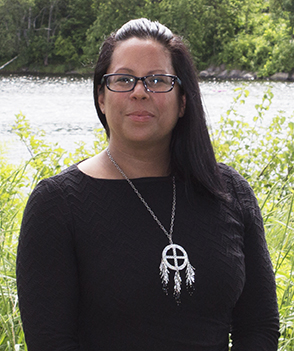 Rhonda Decontie (Penobscot) has served the Penobscot Nation's Judicial System since 2011 and was promoted to the Clerk of the Court in 2014. That same year she was selected from more than 300 tribal courts by the National American Indian Court Judges Association to receive its national Outstanding Court Support Award. Under her leadership, the Tribal Court has been nationally recognized as a leader in the handling of child protective proceedings and for its culturally aligned Healing to Wellness Court.
Her parents are Faye Decontie (Penobscot) and the late Frank Decontie (Algonquin). She was raised both on Indian Island and in the Kitigan Zibi Reserve in Quebec. She holds a Bachelor's Degree in Mental Health from the University of Maine at Augusta and will be working to earn her Paralegal certificate in Autumn 2017. Her parents raised her to believe that she owed a responsibility to the community to return after she graduated from college to serve her people.
She considers her work for her people in the Nation's Judicial System the greatest achievement of her life. She is committed to ensuring that the Court provides a just, compassionate, culturally aligned problem solving approach for those it serves.
Brianna Tipping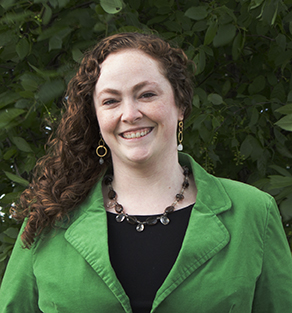 Brianna Tipping,a licensed Social Worker (LSW), is the Penobscot Nation's Healing to Wellness Court Case Manager for juveniles and adults. She is grateful to have been given the opportunity to return to this position after two years away working with elderly and disabled individuals at Seniors/Plus EIM as a Care Coordinator. Brianna has worked in many different social work positions since graduating from the University of Maine at Orono in 2006 with a Double Major in Psychology and Sociology. After serving as the Center Coordinator for a Head Start in Dover-Foxcroft Maine, she went on to work with families involved in the child protective system as a Caseworker for the State of Maine Department of Health and Human Services and their contract agency, Family Reunification-Families United. While in college, she worked as a work-study student for 5 years at Spruce Run in Bangor, Maine, the local domestic violence program, as an advocate, hotline worker, and shelter and transitional housing children's program coordinator.
Brianna holds certifications in child development, crisis intervention, psychosocial assessment, motivational interviewing, and drug impairment. Of all the social work positions Brianna has held, her greatest passion is her work with individuals and team members involved in the restorative justice program at the Penobscot Nation Tribal Court. As the member of the Nation's multidisciplinary Healing to Wellness Court team, Brianna hopes to contribute her enthusiasm and positivity as an agent of change. She seeks to support the growing momentum of healing and collaboration as the Penobscot Nation community strives to address alcohol and substance abuse from a strength-based perspective.
Christopher King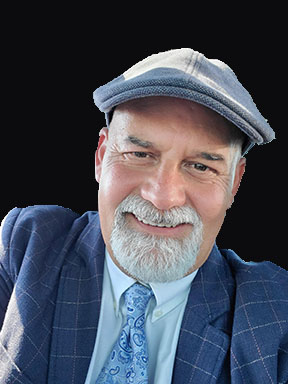 Chris King (Penobscot) is a Case Manager for the Healing to Wellness Court. Chris has been with Healing to Wellness since March of 2020.
Chris is a Penobscot Tribal Member that has grown up in the Penobscot community. Chris was a Patrolman for the Penobscot Nation Police from 1994-2001, where he served proudly as the dept.'s Field Training Officer along with his regular patrol duties.
Chris has also served in the U.S. Navy. Selected for Honor Duty immediately after Naval Training in San Diego to serve proudly onboard the U.S.S. Constitution (Old Ironsides), in Boston. Afterwards, Chris served in Souda Bay, Crete during the Desert Storm Conflict. When his active enlistment ended, he served in the Naval Reserves for two years in Bangor, Maine.
Chris holds a Bachelor degree in English, with a double major in History from the University of Maine at Orono. While attending UMaine, Chris was a member of Sigma Tau Delta (English Honor Society) and, Phi Alpha Theta (History Honor Society). Currently enrolled as a graduate student, Chris is working towards a Master's of English at UMaine.
Today, Chris is still a resident of the Penobscot Nation and is proud to be a member of the Healing to Wellness Court. Before that, he was employed for Maine Pretrial in Bangor.
Chris is elated to be a part of Healing to Wellness for the Penobscot Nation. Being a member of the community has given him a great advantage in his role as Case Manager and he feels he has a lot to offer back to the community he loves.
Eric M. Mehnert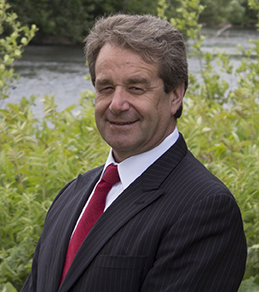 Eric M. Mehnert has served as the Chief Judge of the Penobscot Nation Tribal Court since 2008. He presides over the Nation's Criminal and Civil Courts as well as the Nation's Healing to Wellness Court. He tells anyone who will listen that it is the best job he ever had--and ever hopes to have.
He is a member of the bars of the State of Maine, the State of Massachusetts, and has been admitted to practice before the Federal District Courts of Maine and Massachusetts, the First Circuit U.S. Court of Appeals, and the United States Supreme Court.
Prior to his appointment to the Penobscot Nation Tribal Court Eric served as the Chief of Enforcement of the Commonwealth of Massachusetts' Commission against Discrimination overseeing a staff of 45 investigators and 15 attorneys in prosecuting discrimination actions throughout the Commonwealth. He has served on the Maine Advisory Group to the U.S. Commission on Civil Rights, the Board of Directors of the Maine Civil Liberties Union, and the Executive Board of the Portland Branch of the NAACP.