Penobscot Indian Nation Healing to Wellness Court
Mission Statement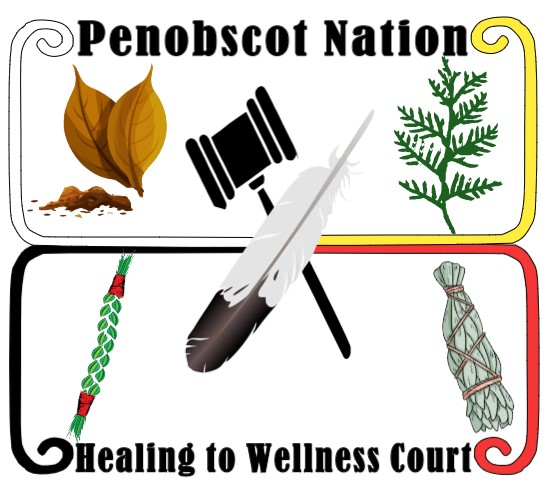 The mission of the Penobscot Nation Adult Healing to Wellness Court is to combine the judicial oversight and powers of the Court with local healing and wellness services, to better address any and all underlying or co-occurring substance or mental health issues of court-involved individuals.
Goals of Healing to Wellness Court
Goal 1: Improve the outcomes for offenders diagnosed with substance abuse and/or mental health issues.
Goal 2: Develop and implement a holistic, comprehensive program model that is specific to the treatment needs of each program participant regardless of the number or type of underlying or co-occurring issues.
Goal 3: Reduce recidivism of criminal behavior among Healing to Wellness Court participants.
Goal 4: Engage the community at-large in the healing-to-wellness process through education and awareness of the benefits of utilizing the approach of a Wellness Court.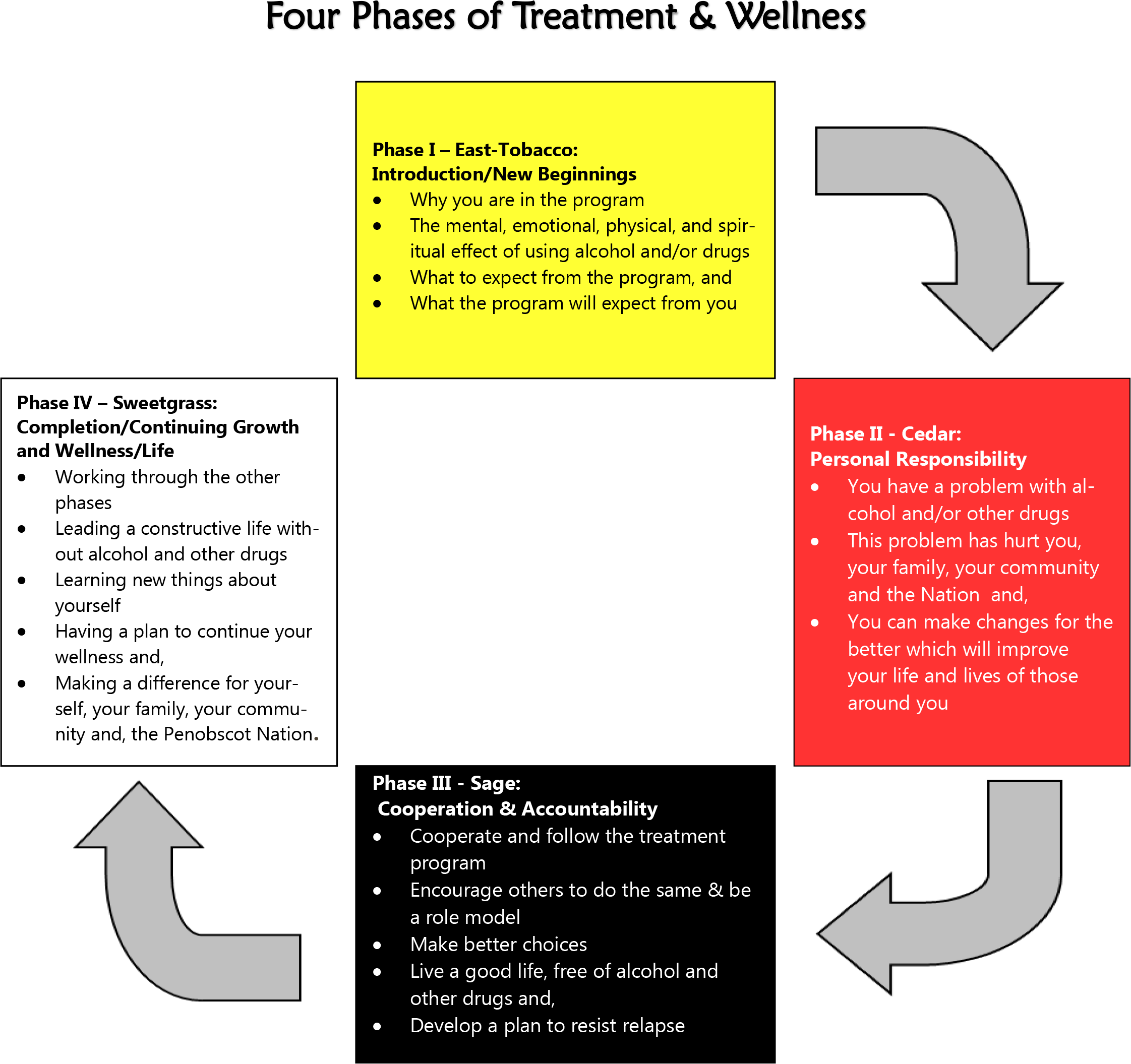 Who Is Eligible
Individuals who wish to become participants in Healing to Wellness Court must meet the following eligibility critera:
Must be an enrolled member of a Federally Recognized Tribe;
Must be non-violent without signs of abuse towards others, as well as lack of violent felonies such as aggravated assult, or armed robbery;
Willing and able to consent to enter Wellness Court;
Clinically assesed as a substance abuser and/or diagnosed with potential co-occurring mental health issues;
Be physically, emotionally, and mentally capable of participating in Wellness Court activities and programs.
Contact Information
Brianna Tipping, Case Manager
(207) 951-6261
This email address is being protected from spambots. You need JavaScript enabled to view it.