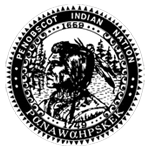 Recall Referendum Election Cancellation/Special Election
Due to the resignation of the council member being recalled, the March 30, 2023, Recall Referendum Election was cancelled. Thank you to those who took the time to absentee vote, we apologize for any inconvenience.
A Caucus will be held to fill that vacancy on Tribal Council, that meeting is scheduled for,
Tuesday, April 25, 2023, at the Nicholas H. Sapiel Building @6:00 PM.
If a Primary election is necessary the date for that election will be Tuesday, May 23, 2023, and the Special election will be held Tuesday, June 20, 2023. Both elections will be held at the Nicholas H. Sapiel Building with the polls opening at 9:00 am and closing at 8:00 pm.