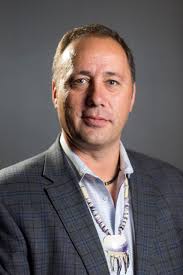 Chiefs Message
Dear Tribal Citizens,
I hope this letter finds you and your families well. We are excited for some return to normalcy as we are set to hold our first community day events in two years on Friday and Saturday of this week. First, I want to thank everyone involved in planning and coordinating these activities. Also, please note that there is a heat advisory warning for this weekend, and we will be offering ways for people to safely participate. During the Health Fair on Saturday in the Health Center parking area (9:30am to 12:30pm), the Health Center waiting area will be available with air conditioning for anyone that needs to step away from the heat. Also, the Sockalexis Arena will likewise be open all day for people to get out of the heat, and there will be ice and water available at multiple locations. Further, due to the expected high temperatures, we are not requiring masking for outdoor activities. However, we ask everyone to please remain diligent and mindful of proper health and safety protocols including maintaining safe distances from each other and sanitizing whenever possible.
We are pleased to be able to provide a nice mix of events to accommodate the youth, elders and all members of our community. We will be offering two community meals. On Friday, starting at 4pm at Sockalexis, there will be a drive thru meal catered by Moe's BBQ, and Saturday, from 4 to 6 pm again at Sockalexis, we will be offering an Indian taco meal sponsored by the Nation's Youth Program. For every meal provided, the Youth Program will receive the cost of the meal, so we encourage everyone to participate. Finally, we are happy to offer an evening of drumming and dancing Saturday, capped off by a fireworks display.
Once again, a big thank you to everyone that helped pull this together, and I look forward to seeing you all this weekend, our first public tribal event since the pandemic began. Please let us know if you have any questions.
In Brotherhood,
Kirk E. Francis, Chief