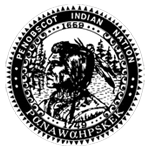 PENOBSCOT NATION SPRING CLEAN – UP 2023
Indian Island residential spring cleanup will commence on May 8, thru May 19.
Please do not place everything in one big pile. Place wood, metal and bulky waste in separate piles. Materials must be placed curbside on or before 7:30 a.m. on the weeks of May 8th and May 15th. We will only be picking up items for two (2) week so please have all items curbside for pick up. We will not pick up items put out after noon time on Wednesday the 19th.
The crew will pick up the following:
All grass clippings, weeds, garden plants, and leaves should be put in 30-gal. Compostable paper bags, because the work crew will have to break open each bag at the dumpsite.
Wood and small branches will be picked up if tied in bundles no heavier than 40 pounds. All wood must be placed in a separate pile.
Metal containers larger than five gallons must be clean and tops removed.
Bulky furniture such as chairs, sofas, tables, etc.
Up to two (2) car tires without rims at any charge. All additional tires must be paid for in advance at Public Works Building. The cost is $2.00 per tire. No truck or heavy equipment tires will be picked up.
Small metal items. All metal items must be placed in a separate pile.
THE FOLLOWING METAL ITEMS MAY NEED TO BE PAID FOR:
All white goods including metal microwave ovens, washers, refrigerators, dryers, etc. all refrigerator and freezer doors must be removed.
Metal bathtubs
Metal desks
Metal cabinets
Metal water tanks
Stoves and furnaces
Metal items 2 ft. x 4 ft. and larger.
THE CREW WILL NOT PICK UP THE FOLLOWING:
Dangerous, hazardous, or environmentally unsafe materials such as cleaning fluids, crankcase oil, fuel oil, and paint
Tree stumps or brush that is not bundled or bundled more than 40-lbs.
Motor vehicles and large parts thereof
Household electronics such as TV's, computers, gaming systems etc.
Demolished buildings
Wire or cable unless cut in small pieces and placed in a metal container.
Large trees.
Tires still on rims
Household waste, clothes, paper goods, books; these items can go in curbside pick-up.
FOR MORE INFORMATION ON SPRING CLEAN UP, CALL THE PUBLIC WORKS DEPARTMENT AT 817-7320. PLEASE LEAVE A MESSAGE AND WE WILL GET BACK TO YOU WITH ANSWERS TO YOUR QUESTIONS.