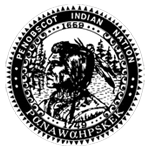 HELP IN THE FIGHT AGAINST ILLEGAL DRUGS
TIP 411
The Penobscot Nation Police Department in collaboration with the BIA Division of Drug Enforcement is pleased to announce a tool for the public to report illegal drug activity occurring on Tribal lands.
With an increase in drug abuse and drug overdose deaths occurring across the nation, BIA Drug Agents, and officers of the Penobscot Nation Police Department, are taking a proactive approach to provide a new tool for citizens to report illegal drug activity in tribal communities.
Using the new Tip411 program, the public will now have the ability to text anonymous tips directly to the BIA Division of Drug Enforcement. Once a tip is received, the sender will be able to correspond directly with a BIA Drug Agent if they wish to provide more detailed information about illegal drug activity.
The TIP 411 app can be downloaded through the Google Play Store.
We encourage all citizens to join us in fighting drug abuse in our community and partnering with us to keep the community safe for everyone.