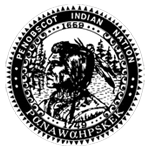 3 Bedroom home rental unit
The Penobscot Nation Housing Department is accepting applications for a 3 Bedroom home rental unit. This is a Market Rent Unit that has no subsidy and in addition the tenant will be responsible to pay for electricity and heat. Applicants must provide proof of income, demonstrate the ability to pay market rent, along with past landlord rental history. Please contact Lisa Pardilla at (207) 817-7370 to request an application.
Applications must be returned by no later than February 28, 2023.